To keep you up to date, we collect the latest news, informative announcements, exciting topics and selected news from around the Steirerfleisch Group for you.
Information event with SPAR
In March 2019, Steirerfleisch organised a visit for SPAR group employees to the Mühlenhof fattening farm. What's special about that? On the one hand, Mühlenhof has committed itself to breeding Duroc pigs. On the other hand, SPAR board member Hans K. Reisch was able to get an impression of this exemplary company.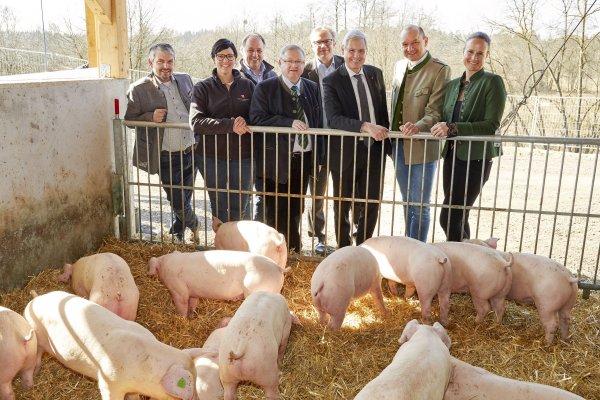 Our Duroc-Products
What's going on in Japan?
Asimo weighs 50 kilos, speaks English and Japanese, has mastered sign language and is able to walk. The little robot was the star of the presentation from Honda boss Takahiro Hachigo during a trip in which Alois Strohmeier and Karoline Scheucher took part, along with some Austrian politicians. What will the future look like?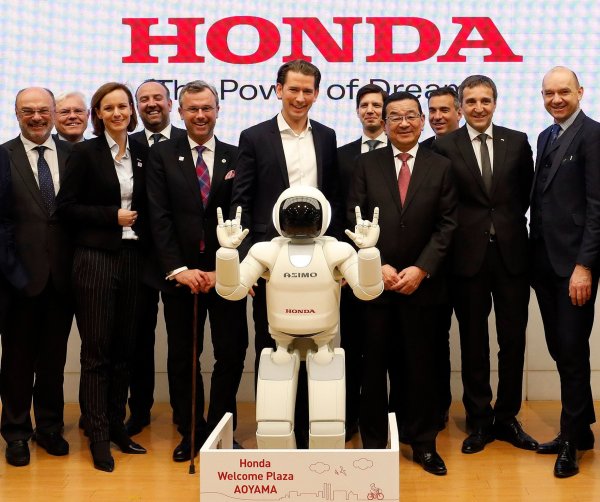 Newspaper article
Austria's Leading Companies 2018
We were very surprised to once again be awarded the title of Austria's Leading Company (Styria) at the end of 2018. We are obviously delighted to find ourselves alongside well-known companies like Knapp AG, Palfinger AG and Siemens Österreich AG.
To website ALC 2019
World Entrepreneur Of The Year
Steirerfleisch Group owners Karoline Scheucher and Alois Strohmeier were awarded the title of "Austrian Entrepreneur of the Year"and thus invited to the "World Entrepreneur of the Year" award in Monte Carlo. Although they didn't win the world title, they gained a lot of new impressions in conversations with leading companies from all over the world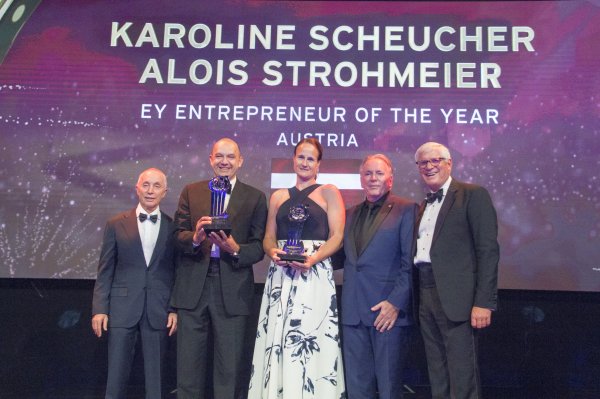 To website World Entrepreneur 2018
Farm of the Year 2018
The Stranzl family's facility won the vote for this year's "Farm of the Year". This is a tribute to their tireless commitment to one of our most important food products, and we'd like to congratulate them warmly.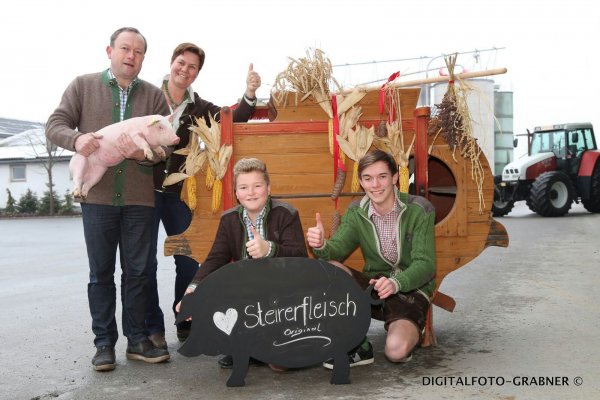 We are also delighted that this award goes to one of our Steirerglück partners because it is also a great honour for the other companies that are part of the Steirerglück programme.